Bonsai Trees
Staff member
Gender

Male
Guildcard

42000134
Guildcard 2

42001391
THIS HAS A VIDEO NOW
NEED MESETA FOR MAG FEEDING?
POOR AND NEED PDS?
FRUSTRATED?
PLAYING PSO IN
CURRENT YEAR
?
I AM HERE TO TEACH YOU HOW TO MAKE MESETA, AND/OR FIND A CALIBUR AND GET RICH AS HECK
ALL YOU NEED IS A DECENT AMOUNT OF ATA (A COUPLE GOD/ARMS OR LEVELS) AND THIS ITEM



LOWER HIT CAN WORK TOO!!
Step 1. CREATE A ONE-PERSON MODE GAME. ONE-PERSON IS IMPORTANT BECAUSE IT LOWERS THE ENEMIES CHANCE TO RESIST YOUR HELL. YOU CAN BOX RUN ON ANY DIFFICULTY, ALTHOUGH IT IS MOST PROFITABLE IN ULTIMATE. (MAKE SURE TO USE FUNNY JOKE OR A MEME IN ORDER TO GAIN POPULARITY)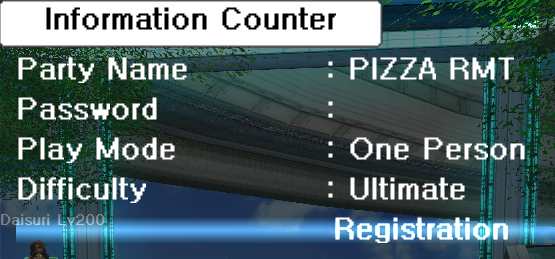 STEP 2. CHOOSE THIS QUEST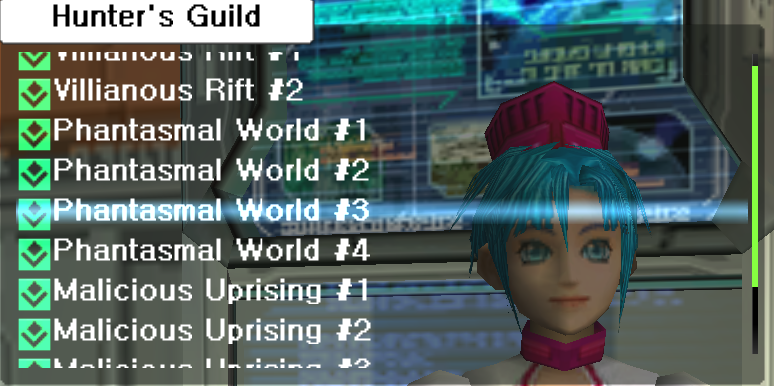 IN THE FIRST ROOM OF THE QUEST THERE IS 1 DOLMOLM, AND THEN 2 DOLMDARLS AFTER. IN THE INTEREST OF TIME, YOU CAN LINE UP YOUR SHOTS TO KILL THE 2 DOLMDARLS IN THE SECOND SPAWN WITHOUT MOVING. IF YOU'RE A CAST, SPAM FREEZETRAPS. TRAPSHOOT THEM WITH YOUR HELL RAYGUN.
IN THE SECOND ROOM, 2 MORFOS WILL SPAWN ON EACH SIDE OF THE ENTRANCE. 2 DOLMOLMS SPAWN ON THE OPPOSITE SIDE IN THE SAME WAVE. YOU WANT TO RUN PAST THE MORFOS TO THE LOCATION SPECIFIED ON THE MAP BELOW, AND KILL THE DOLMOLMS
WITHOUT MOVING YOUR CAMERA
, THIS WILL CAUSE THE MORFOS NOT TO ATTACK YOU. NOW TURN AROUND,
USING THE MINIMAP TO AIM
, AND KILL BOTH OF THE MORFOS USING "SSS" COMBO. AFTER YOU HAVE DEFEATED THESE ENEMIES, 4 DOLMOLMS WILL SPAWN. USE A FREEZE TRAP IF YOU'RE A CAST. IF NOT, USE THE DOOR TO DROP THEIR AGGRESSION AND KILL THEM.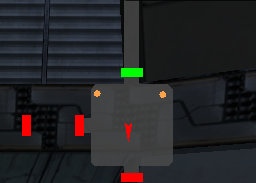 FOLLOW THE SOUTH HALLWAY, THERE WILL BE A TRAP AND A DOLMOLM. DESTROY THE TRAP
,
AND KILL THE DOLMOLM.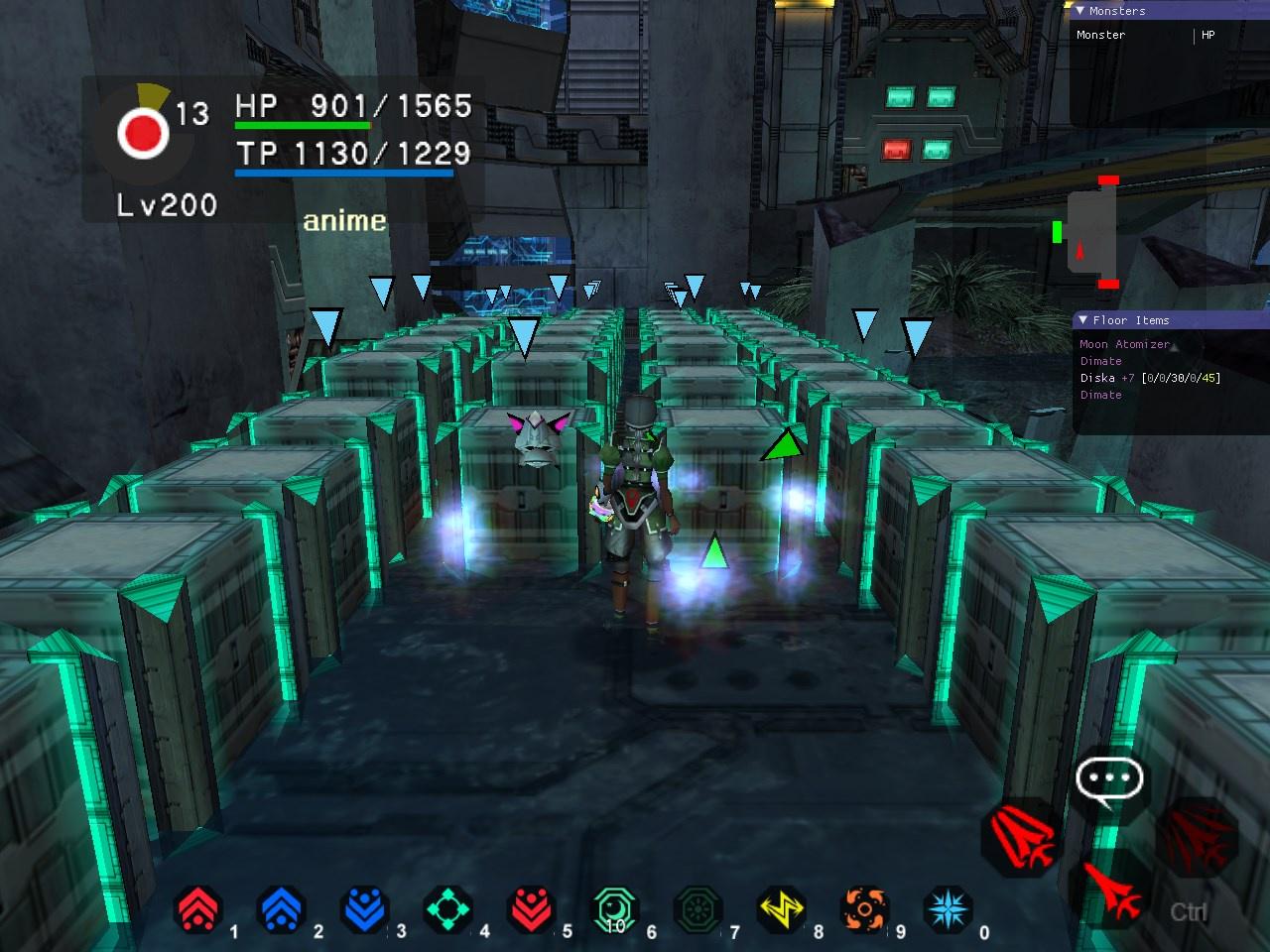 44 BOXES!
YOU MADE IT TO THE BOX ROOM. IF YOU'RE A CAST, TWIN BLAZE HELPS TO CLEAR THE BOXES QUICKLY. IF NOT, USE AN AOE TECH OR WEAPON. EITHER TELEPIPE HERE OR KILL THE DOLMOLMS IN THE SIDE ROOM. SELL EVERYTHING THAT IS USELESS TO THE SHOP FOR MAD CASH. WHAT ARE USEFUL ITEMS? READ ON!
Let's begin with the ID box drops for the area.

The clear winners here are Redria and Whitill. Diska of Braveman with high hit is HELLA valuable. Even low hit can sell for some PDs. None of the other box drops are a very big deal.
Now, let's look at the monster drops.
The valuable drops here are Yunchang, which can be worth a ton with medium/high hit; Twin Blaze, which every Cast needs; Musashi (if you find one with 30+ hit and decent other %'s I can guarantee someone will pay a good amount for it); and Monkey King Bar, which can be worth a lot with hit, but it needs 20+ untekked to be valuable.
Holy shit, Redria can find DoB, MKB, and Yunchang in the same run? GODDAMN.
Useful things you may find:
Items to sell for Meseta: armors, shields, useless weapons, slot-units, star atomizers.
Meseta (You can sell 999,999 to other players for 2 PDs.)
Photon Drops
High level techniques (28-30 Grants or Megid mainly)
Diska of Braveman from Redria or Whitill
Yunchang from Redria or Whitill
Monkey King Bar from Redria
Musashi from Green(n)ill
Certain weapons with 30-45 hit, single-target ranged hell and arrest weapons can sell for a PD or 2
Certain weapons with 50 hit or more. This really depends on the weapon. In-general you're looking out for high hit
Caliburs
/Diskas/Arms (any special), high hit
Vulcans
/
Arms
/Diskas/Gungnirs/Caliburs/
Rayguns
with sacrificial specials (
Charge
/Berserk/Spirit).
Another factor that goes into choosing your ID for this is what weapon-type you're looking for. This chart shows the drop chance of all non-rare weapons on a Section-ID basis. As you can see, Redria and Whitill both have fairly good spreads. Skyly does have the highest chance to find Caliburs, and Purplenum Mechguns, but Redria and Whitill are, by far, the best IDs for this hunt after box drops and enemy drops are accounted for.

Ok go farm boxes and find cool iten !!!
Last edited: