Gender

Male
Guildcard

42008238
Guildcard 2

42008239
So I was browsing the internets and searching for RAcaseal art. PSO2 pretty much floods the search results, so it makes searching for PSO1 stuff difficult. Fortunately, I found this RAcaseal background that I had never seen before. Not on PSO-World, not on Deviantart, not in any of the official stuff I remember.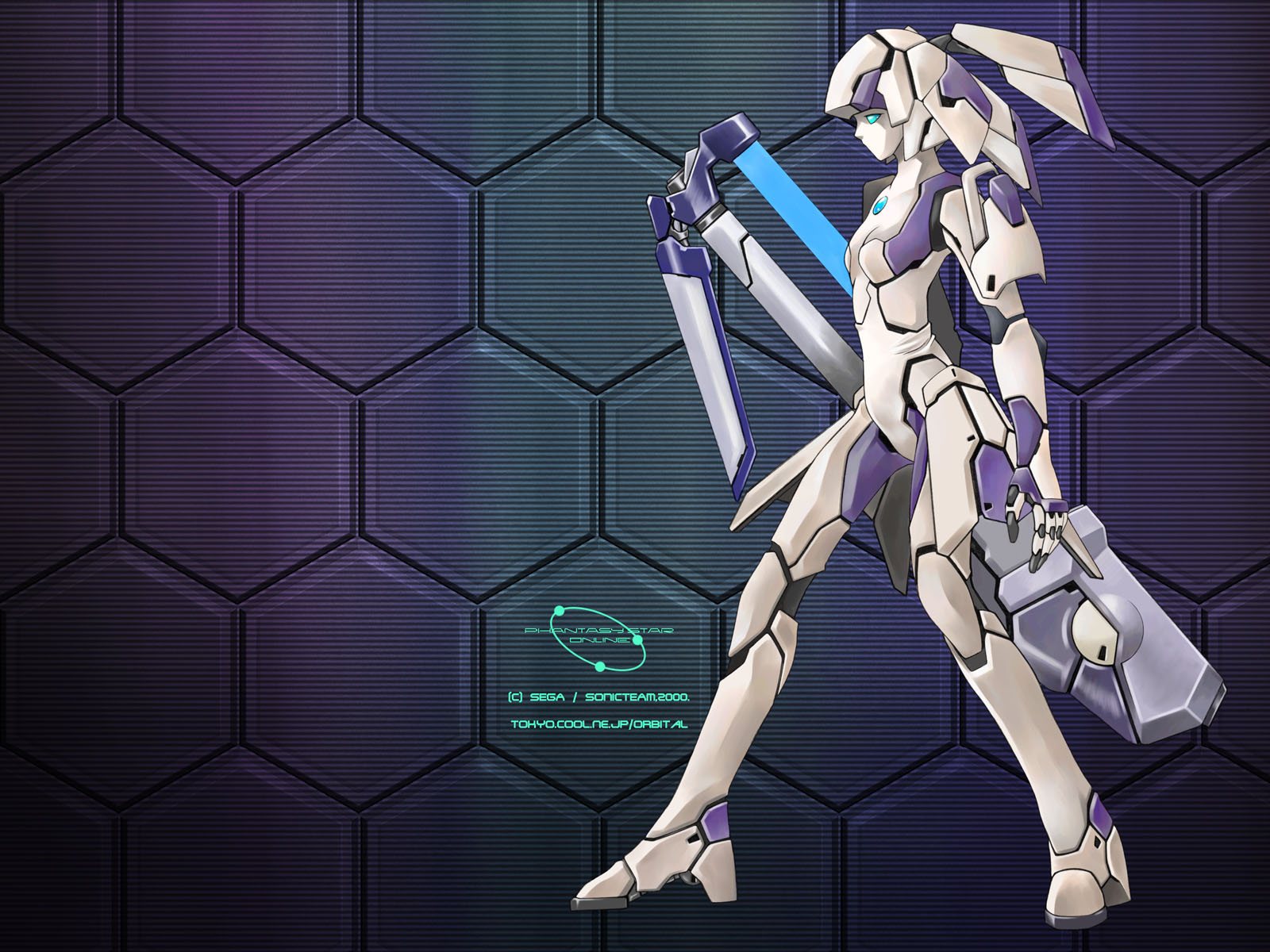 It's not half bad. The cloth wrinkling effect on her side seems to be an odd choice, but still, not half bad. The logo and copyright information makes me think it might have been official PSO art, but the url "
tokyo.cool.ne.jp/orbital
" says otherwise. When you try to go to that site now, you get redirected to "
infoseek.co.jp
" so it appears the original site died. However, through the
POWER OF THE INTERNET
™
we can see what was originally on there
(keep your pop-up blocker on before clicking) if we use the Internet Archive's Wayback Machine.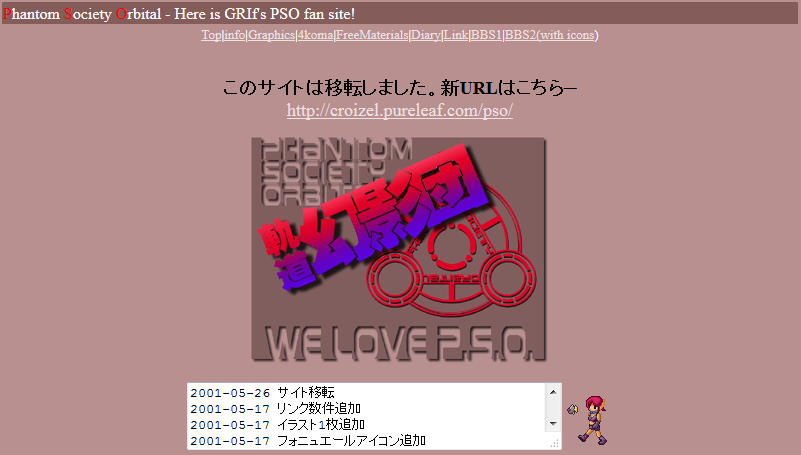 TOP TIER web design. Circa 2001. Lol. Anywho, the site was ran by a guy named GRIf (Glyph? グリフ) who lived in Nerima, Japan. He liked to read, to cycle, and play online RPGs like Ultima Online. But his real passion at the time was PSO. He played a RAcaseal named Theta and a HUnewearl named LUMINIER. And this was his fansite. Or at least it was until he abandoned it and moved over to
croizel.pureleaf.com/pso
which had more content in the end. Sidenote, he picked WHITE TEXT on a WHITE BACKGROUND for his new site. WHY. FOR THE LOVE OF SATO, WHY.
Moving on.
He made a bunch of little sprite icons for all of the original classes, so no HUcaseal, RAmarl, and FOmar sadly:
HUmar

HUnewearl

HUcast


RAmar
RAcast

RAcaseal


FOmarl
FOnewm

FOnewearl

GRIf's art and website predates even V2 on the Dreamcast. GRIf never made sprites for the new classes in Ep 1&2, since he was gone about half a year after V2 launched. There's a lot of palette swaps for FOmarl and FOney
on his website
, as well as Section ID icons. And if you look on the
archive of his croizel site
, he has even more palette swaps and some monsters too.

Rag Rappy

Sinow Beat

Delsaber

Poison Lily

He also made 16 wallpapers
-- the RAcaseal picture at the beginning being the first of them. Alas I can't find 6 and 9 on any of the archives, and I couldn't find working links to the biggest resolution versions of 8 and 15. Some of my favorites: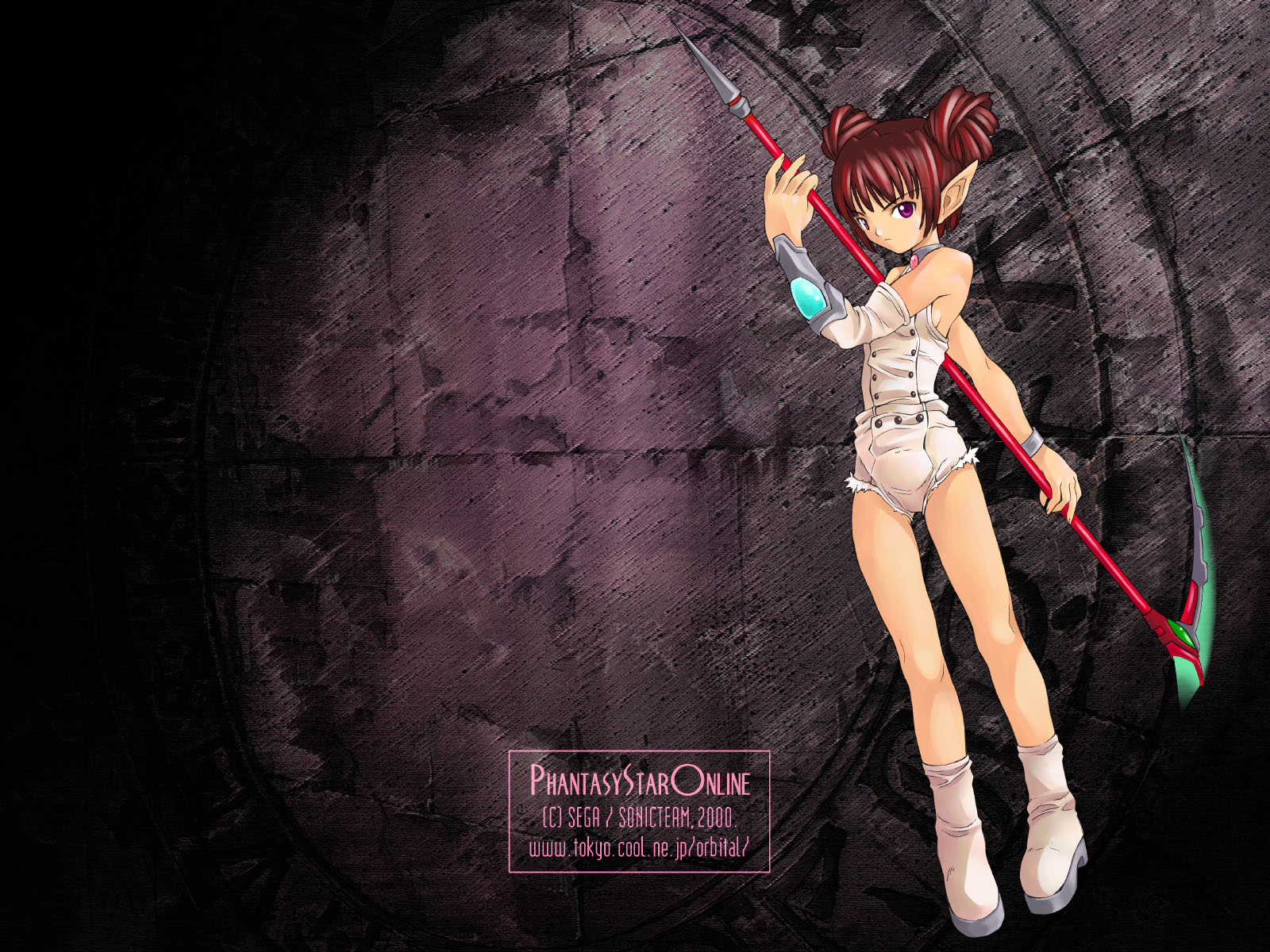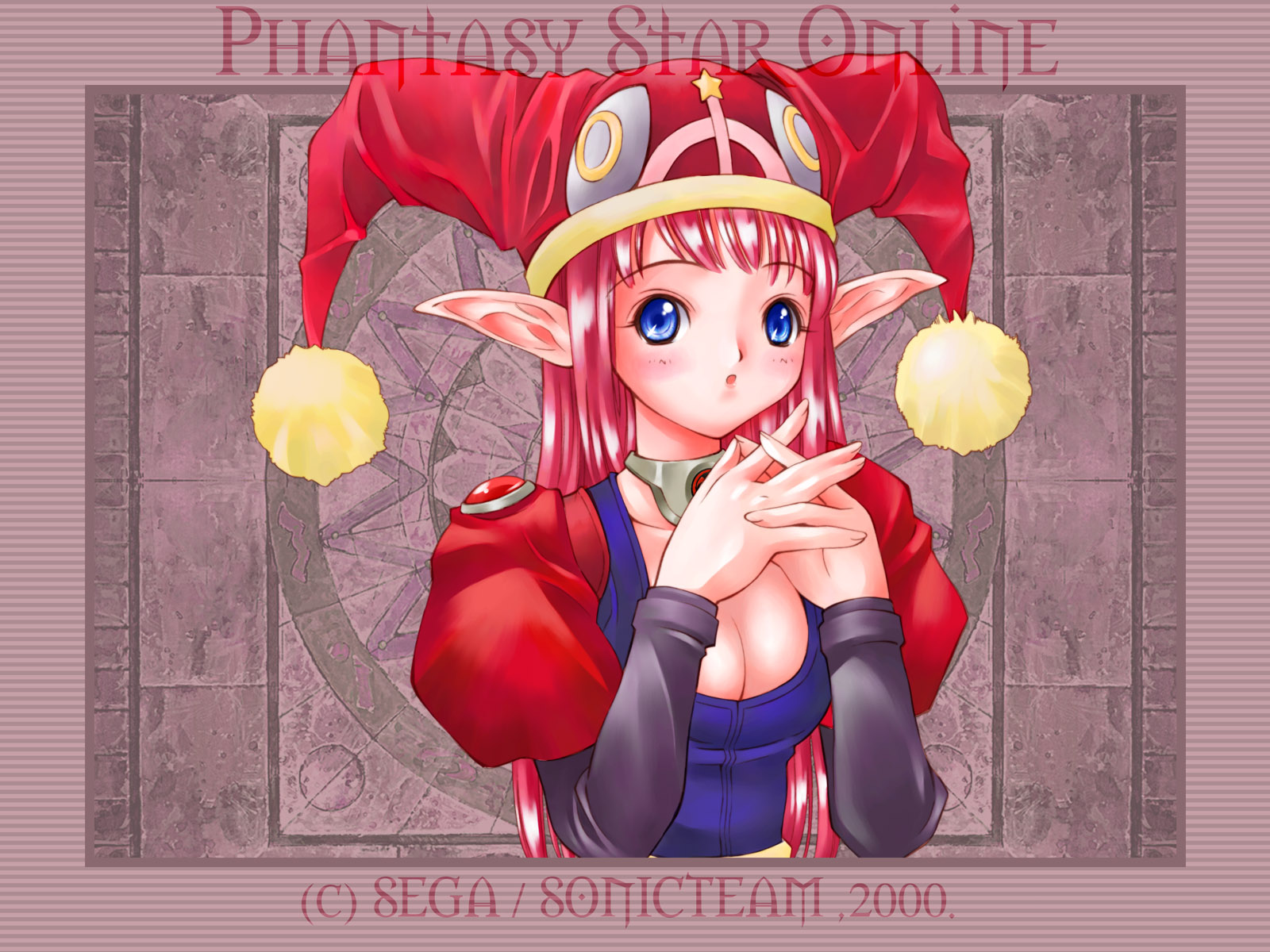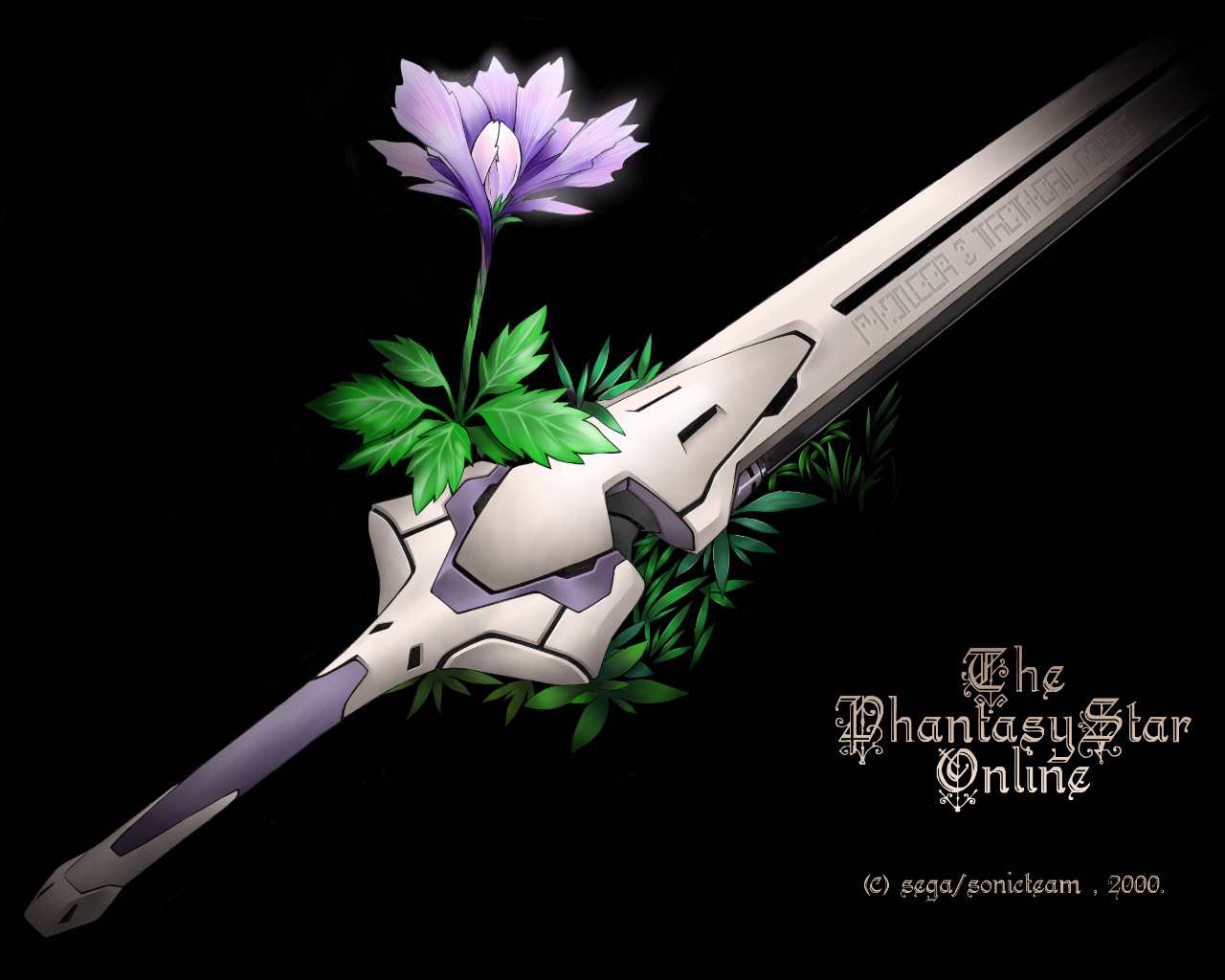 He clearly isn't without talent, but his quality took some dips here and there...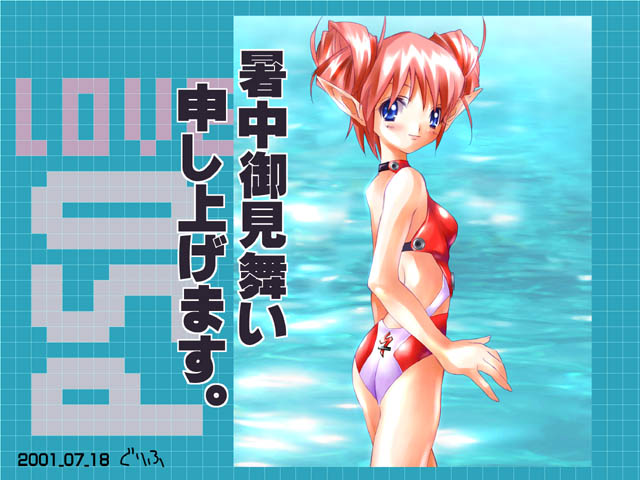 Ehhhhhhhhhh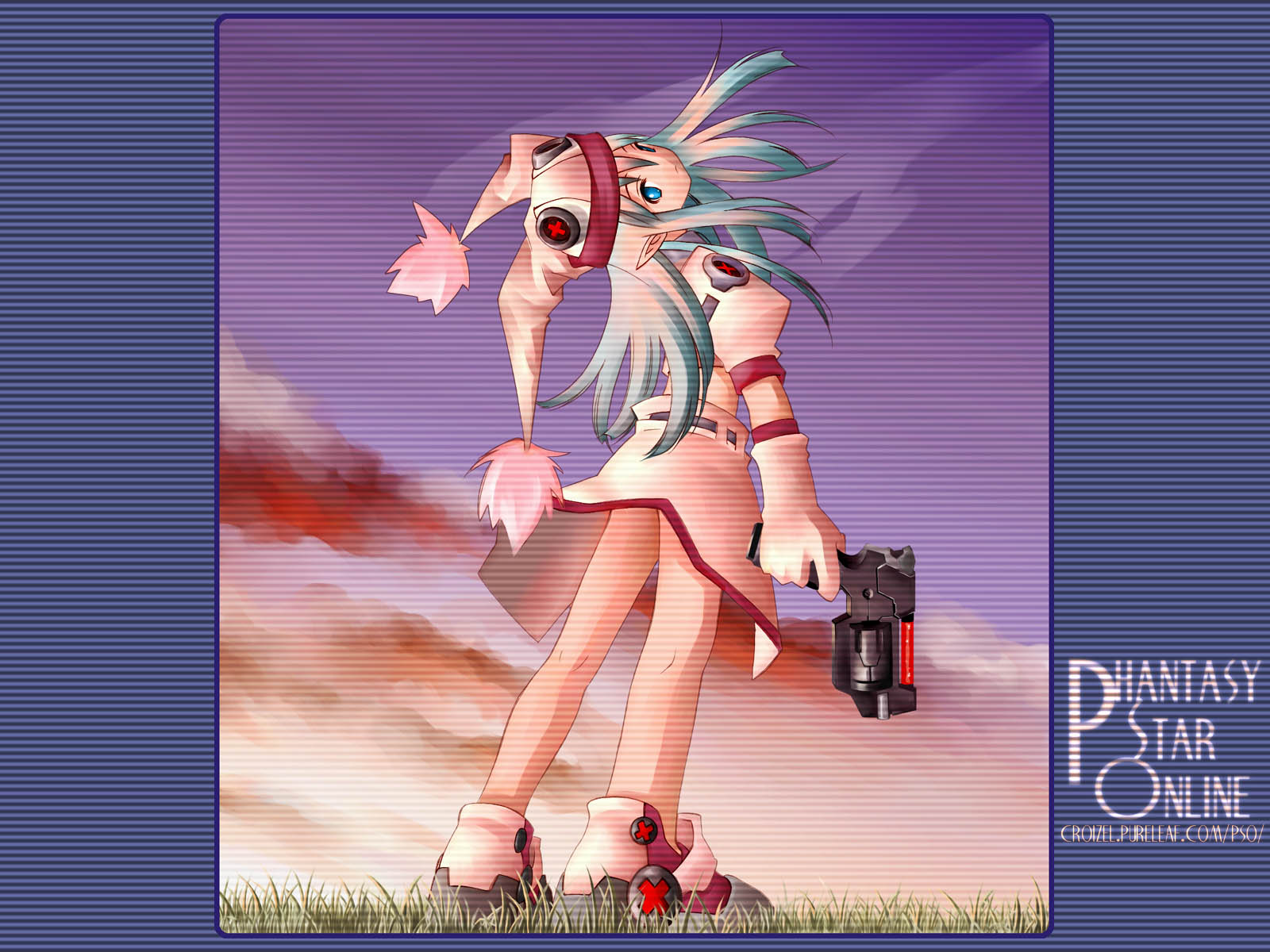 I'm not sure if her neck is broken or that FOney has a snake neck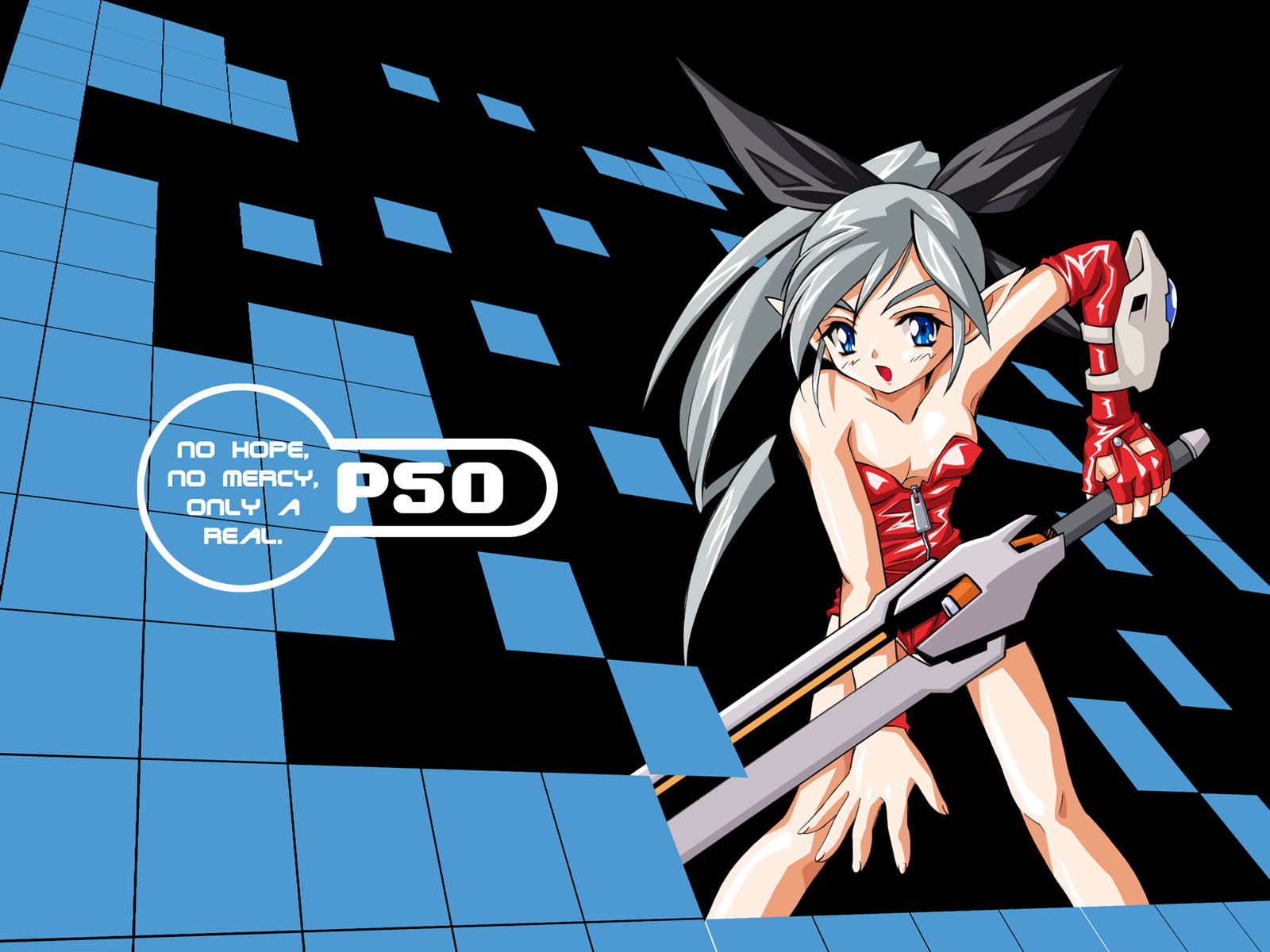 For some reason this aesthetic reminds me of AdventureQuest
And even some of the guest art GRIf had on his site was markedly better than his own. Check out this dope-ass FOnewearl picture by Naoto / 直人さん: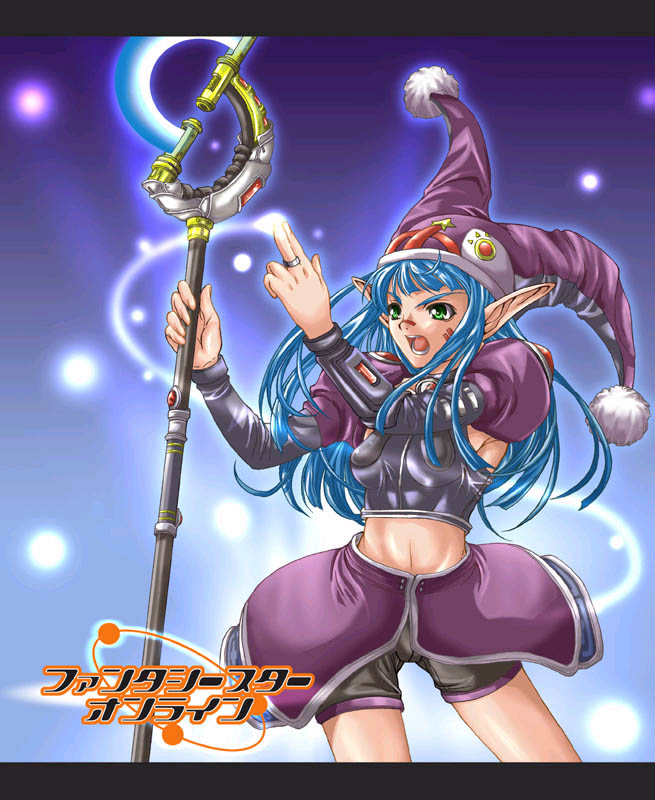 Sadly, around May 8th in 2002, he
announced his site would go on an indefinite hiatus
. As sort of a parting gift, GRIf drew one last picture: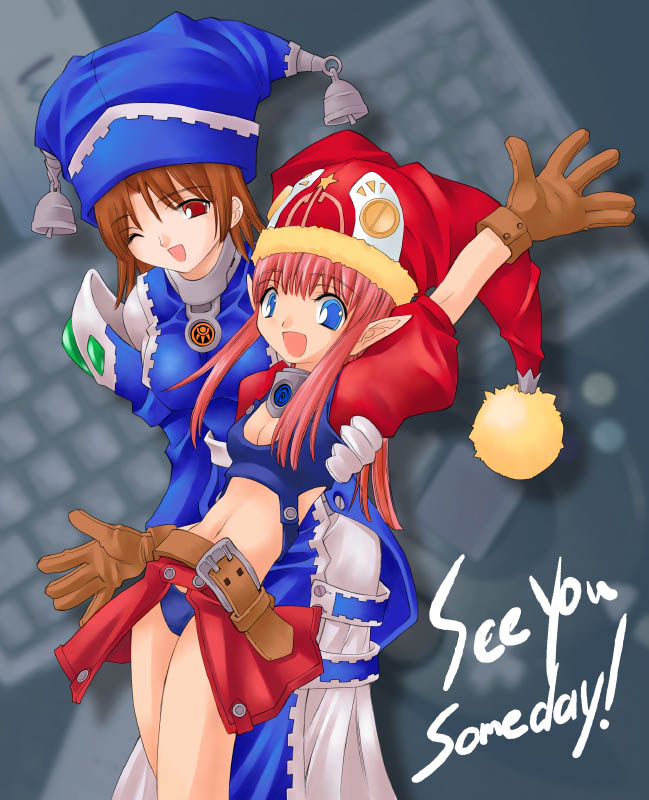 Within a couple years, his former cool.ne.jp site disappeared, and croizel.pureleaf.com folded. And for the most part, his art disappeared too. I've seen that RAcaseal wallpaper on a video game wallpaper site and a blog, but reverse image searching his pictures yields no results beyond that. To my knowledge, "someday" never came. :/
Idk. I hope this has been interesting. Maybe this might give some old fanart a chance to see the light of day again. If you're interested, I made an
imgur gallery
of most of what he had posted on his site I could dig up from the archives. Or you could just check out the
croizel.pureleaf.com archive
s yourself, it has everything but it'll take more effort to navigate and find it.
Last edited: