70% of my body is made of baseball.
(We're currently inactive in PSO at the moment. You're welcome to join our Discord but don't expect too much in the way of in-game action. Sorry. We'll hopefully get back to it in the future!)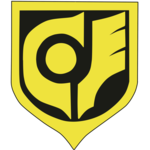 Ahoy! We're the
Cyclops Team
, an elite special forces unit, just minus the elite part and minus the special forces part. And also, "special" as in "special education."
Actually, maybe we're just a unit.
Who are we?
We're a small group of casual scrubs and professional jabronis who have varying levels of PSO experience, ranging from less than a year to dating back to the Dreamcast days. We like voice chat — like, we
really
like voice chat — and
voice chat is our primary communication method in-game
. Even though some of us have been playing for ages, we're all dirty casuals and have a laidback approach to committing endless monster genocide on planet Ragol. We're also very newbie-friendly and supremely qualified in getting you levelled quickly. Most of our time is spent making stupid jokes on voice chat and chuckling like idiots. Also, we have POD, which is nice, right?
When do we usually play?
Normally we get together somewhat regularly on weekends in the afternoons/evenings U.S. time (evening/night European time), but there are occasionally people available on weekdays, and at later hours too (like late night U.S. time.) Just holla if you ever want to do some dungeon crawling or missions or whatever, and I'm sure someone will join you. A lot of this depends on people's work schedules, but the stars do generally align a few times a week!
If you're interested in joining us
, hop on
our Discord server
, knock three times, say the secret password and get ready to party! But no, really, just join the Discord, say hi in the #welcome channel and introduce yourself
by following the instructions in the pinned messages
. Either I or one of our glorious and overall more-qualified lieutenants will grant you full access afterwards, and we'll link up with you in-game. Before doing so, please read the following, as these are the rules our community follows:
Respect the rules of the Ephinea server and community. Really, they exist for a reason.
Don't be an asshat. Seriously, just don't. This applies to your interactions with everyone on Ephinea. Do good to others and make this community a better place. Sexism, racism, homophobia, and other bigotry will not be tolerated.
Use the voice chat. This is a voice-based team. We want to hear your lovely voice. It's okay to be shy and quiet, but we don't use in-game chat, so if voice chat isn't for you, then this team probably isn't either.
Be reasonably active. If the in-game team ever gets full, we might give you the boot if you're inactive. You are always welcome on the Discord, however!
Remember that everything is fine. Don't worry about it.
Also, a disclaimer: we're not serious about the military/special forces thing. It's a joke about how casual and lazy we really are - we're as far from being "elite" or "professional" or "cool" as it gets. If this makes you salty, I highly recommend writing out a complete complaint to me, folding the paper into an origami swan, and then throwing it into the sea.
Last edited: