Something that has been a project of mine for more than 2 years already.
Even though it's not 100% finished yet (v0.9), I still think it's time to "release" this mod. Now. Or in another 2 years. Or most likely never.
So yeah, still some stuff to clean in here, but anyway.
This is a heavy (and gory! :twisted: ) mod of Episode 1 which includes all areas of EP1, all EP1 monsters including bosses, effects, item boxes & Meseta, HUD, various NPCs (not all of them though, part of being lazy >.<), blood textures, crates, doors (some are missing though, in R2 for example), etc...
Areas only apply in Ultimate difficulty!
I hope to update this to v1.0 in the near future, going to clean this and that, no promises though.
-Download PSOBB Episode 1 Horror mod v0.9 (Ultimate only)-
Enjoy & Happy Halloween :twisted:
Credits to
GAMA for his clean Glass HUD, I used it as base
Echelon for his PSO2 effects, some of them are in use
Eve~ for the helping hand
seven for testing
Pretty much the whole community of course
City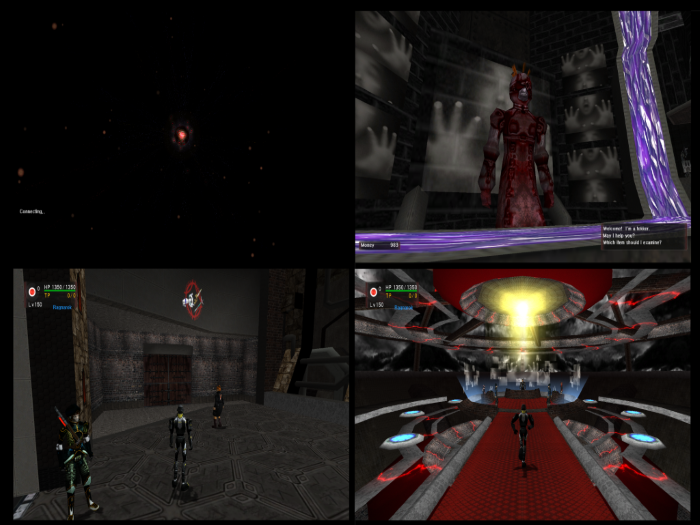 Forest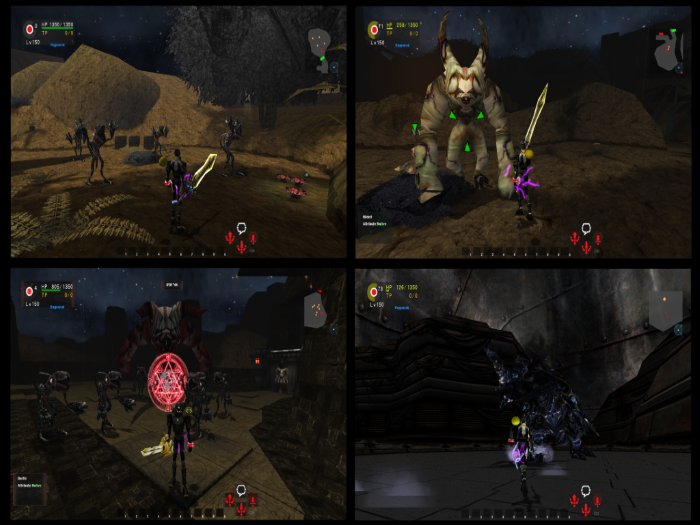 Cave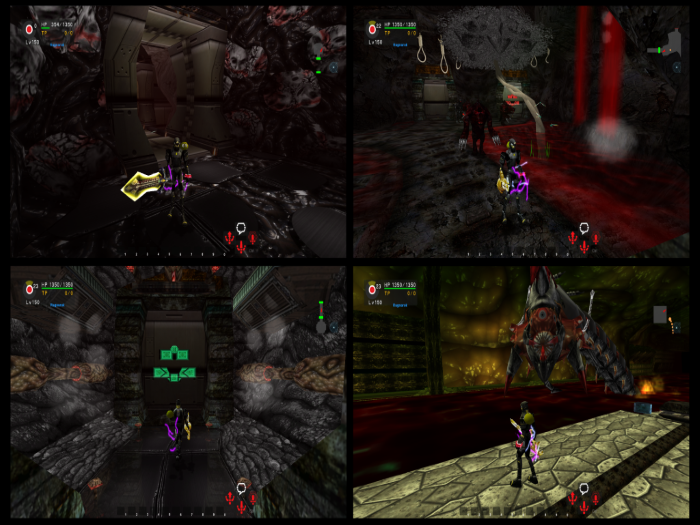 Mine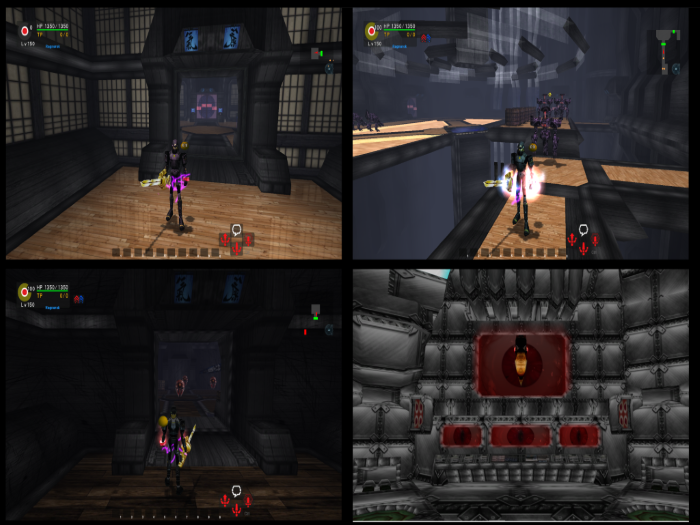 Ruins