Gender

Male
Guildcard

42000708
Friends,
It is, the Legendary Gi Gue slaughterer. It's been a little over one year since that great tragedy where I was trapped in the Control Tower, killing endless swarms of Gi Gues. Ever since my escape, I have been busy with other missions.
I share with you all, a dank montage of my recent 5 char level 200 parade:
This was originally going to be a 6 way level 200 but due a server desync while I was preparring my FOmarl for this occasion, I hit level 200 prematurely. The interesting thing is, I hit level 200 server side first meaning I was still 199 client side (see screen shot below). Of course, a relog corrected this but I was ultimately screwed out of doing 6 chars in one go.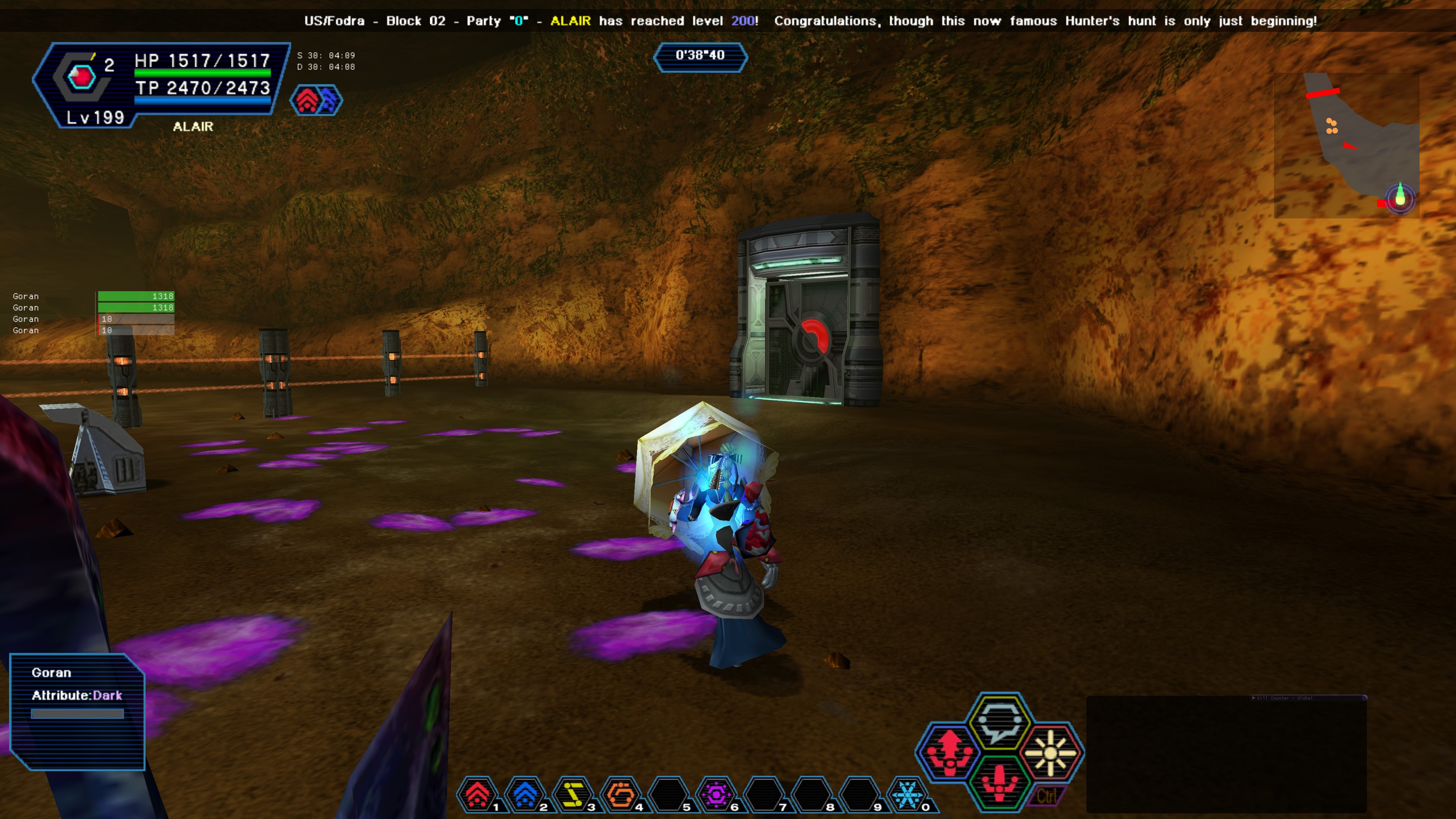 As evidenced by both the posted video and my signature, I have 8 chars at level 200 now. Since I have come this far, I have decided to go all the way and level the remaining 4 character classes to 200: RAmar, RAmarl, FOnewm, and FOnewearl.
Will I be the first player on Ephinea to achieve this? Find out in the coming months!